The Life of an Order
Placing a custom screen printing orders is easy. We do our best to keep the whole process
easy, enjoyable, and fast. Below is the general sequence of events when placing an order
with us. If you have any questions about anything, don't hesitate to contact us for clarification.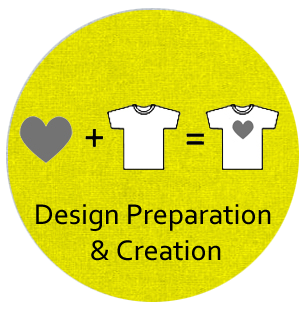 You can email us, or bring in your own design. We can also help get your design from your brain onto your shirt. If you need inspiration, we always recommend "surfing" the internet for images. After you have found images that you like, we can help piece your design together. It's easy, fast, and inexpensive.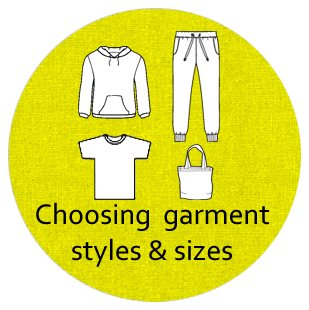 We can get almost any garment from the major name brands. There are a wide array of garments to choose from. Don't hesitate to give us a call if you have any questions about the garments that are right for you, we'd be happy to discuss your choices.
Once we have a grasp on the artwork, the garment styles, and the exact sizes of those garments, we will then need your approval of the invoice, and approval of the digital art proof to start printing. After those two things are approved via email, it is then up to us to get the order printed, and if need be, delivered to you.
The majority of the our orders are completed within a few days. Our normal turnaround time (after approval of invoice and art proof) is 2-5 days. Our rush turn around time can be same day if need be.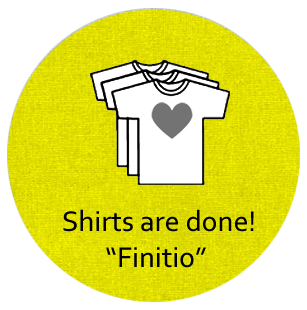 Customer satisfaction is what keeps our screen printing press spinning. Customer service is what we are all about. We pride ourselves on happy clients.
Templates to help you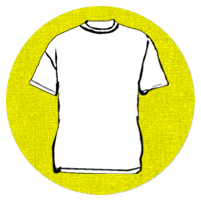 T-shirt
template
Womens T-shirt
template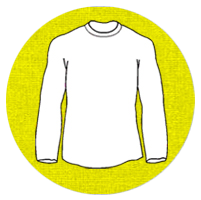 Long sleeve shirt
template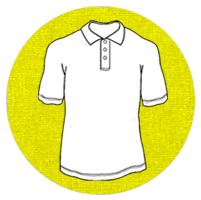 Polo shirt
template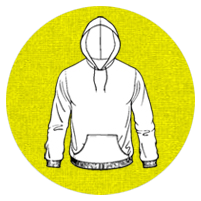 Sweater
template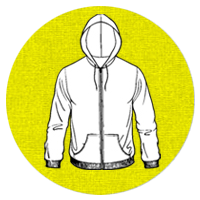 Zip up sweater
template
Womens sweater
template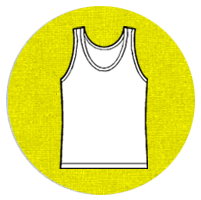 Tank top
template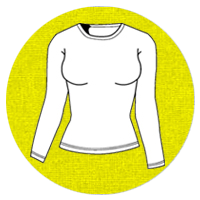 Womens long sleeve
template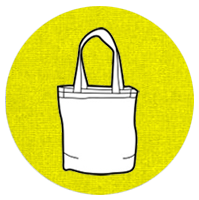 Tote bag
template
FAQ and Policies
How Can I Get My Order done Faster?
Make sure you have these things in order when you submit your order:
Master file of artwork
Artwork proof (use the templates that we provide to put together your art proof)
Garment styles
Garment sizes
Having these things together allows for a much faster turnaround time.
Our Quality Guarantee
Your satisfaction means everything to us! We offer only the highest quality screen printing. If your shirts are misprinted or damaged in any way, we will replace or credit your order. Simply send us an email at connect@spectrumapparelprinting.com or call us at (408) 288-7433 and we will work with you to quickly resolve the problem. All claims should be made within 10 business days from receipt of merchandise.

Due to the nature of custom printed apparel, we cannot accept returns or exchanges of any items unless the merchandise is misprinted, materially flawed, or defective. In addition, please note that sizing can vary between manufacturers and styles. If you have any questions about how a garmentmay fit, or to purchase a sample product, please contact us at (408) 288-7433. We are not responsible for the purchase of incorrect sizes and willnot be able to accept returns for this reason once the garments are custom printed.


When Placing an Order
A non-refundable deposit of one half (1/2) of the total estimated costs of items being ordered, is due before the start of the art preperation and printing process. The standard turn around time for a print order is three to seven (3-7) business days after the approval of final artwork. Rush Orders

Rush orders have an extra fee that will be determined by Spectrum Apparel Printing on a case by case basis. These rush order fees are dictated by the complexity and immediacy of the individual print order. Occasionally due to circumstances beyond our control, without notification of the client, a work order may undergo alterations that may differ than those agreed upon, including the date and time in which you may actually receive your goods.


After Order Completion
We are not a storage facility. The first week after the completion of a print order is free of charge. After that, there is a $4.00 fee per day for every day after that. If an order is left for more than 20 days then the order is donated to a local charity.